Raiders with their new kit and sponsor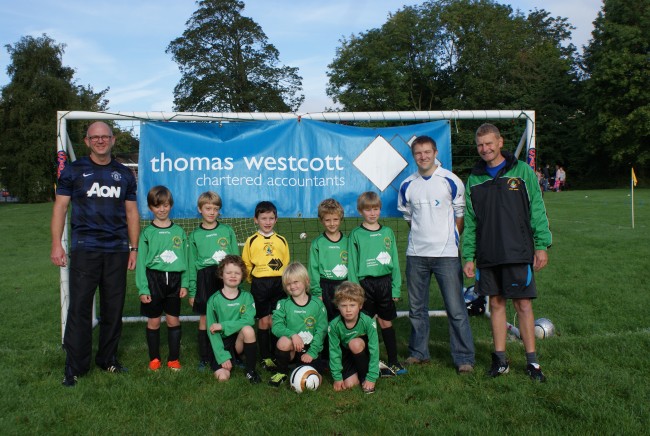 L>R David Isherwood, Michal Bielawski, David Clapp, George Reynolds, Liam Dalton, Herbie Isherwood, Scott Monro-Higgs, Toby Brewster, William Pulman, Matt Portman (Thomas Westcott partner) , Keith Pulman (coach).
Quite a few of the Raiders and Warriors took part in The Exeter City Santa Dash. A great time was had by all the boys and their dads, and they all got to watch city draw 2-2 against Bury, and also get their picture taken with Grecian the Exeter mascot.
RAIDERS AND WARRIORS CHRISTMAS PARTY
The Raiders and Warriors enjoyed an hour of football at the sports hall last Saturday for their Christmas Party. This was followed by lots of party food and drink. They all had a great time and worked hard in the mini tournament. Well done to all the boys. They were also very lucky to receive their new green hoodies which should help to keep them warmer in the coming months.