Welcome to the STJVs U14s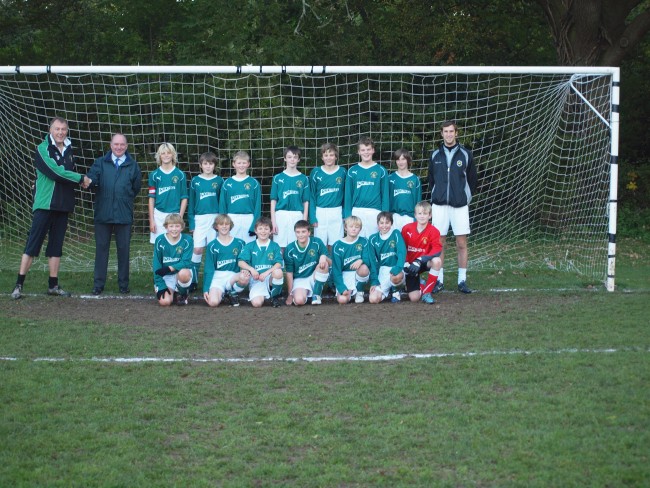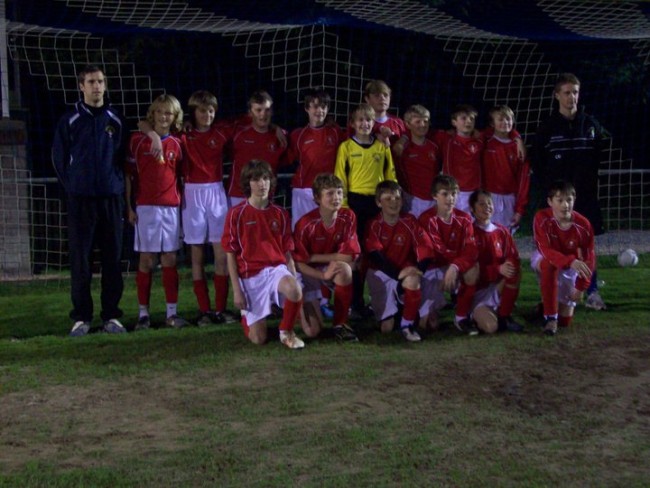 *Welcome to the STJVs Under 14's*
The boys play in the first division of the Exeter Youth League. That follows promotion (and a second consecutive semi final appearance) last year.
Forthcoming fixtures, results and league tables can be found on the League's website which is www.exeteryouthleague.co.uk.
Set out above are some team photo's from last year. The first shows the Team thanking Michael Lee of their sponsors-Potburys- for their continued and generous support. The second shows the boys about to play under floodlights at the Devon FA's headquarters in the semi final of last year's local cup competition- sporting their away colours.
Set out below are contact details for the Manager (Ian Peacock) and coaches (Chris Duchenski and Rob Pfeiffer).
Ian can be contacted on 07530 727383 or 07774 125081.
Chris can be contacted on 07833 207449.
Rob will only be around when he is not away at university. His number is 07528 417241.
Usually at Sidford- meeting up for home matches at 9.45 am on a Saturday-with a view to a 10.30 am kick off.
We hope to do this on a Thursday evening from 7 pm.At Sidford until the Clocks go back and thereafter on the astroturf at Colyton School's astroturf.